Are you not getting anywhere with your social media efforts? Do you need a little help in attracting quality traffic to your website from the right phrases? Does your business need to boost its social media presence?
Blitzo is a leading social media agency providing social media management to your businesses.
Google Ad word set-up and Management
Google is the most used search engine on the web. With over 2 billion searches a day, why not utilise the power of paid search to help drive more traffic to your website, and turn those searches into new leads and customers?
With Google Ad Word Set-up and Management, Blitzo can ensure that your budget is spent wisely in attracting quality traffic to your website from the right phrases. We will manage your budget, your ads and your campaigns and ensure that traffic getting to your website is directed to the correct pages.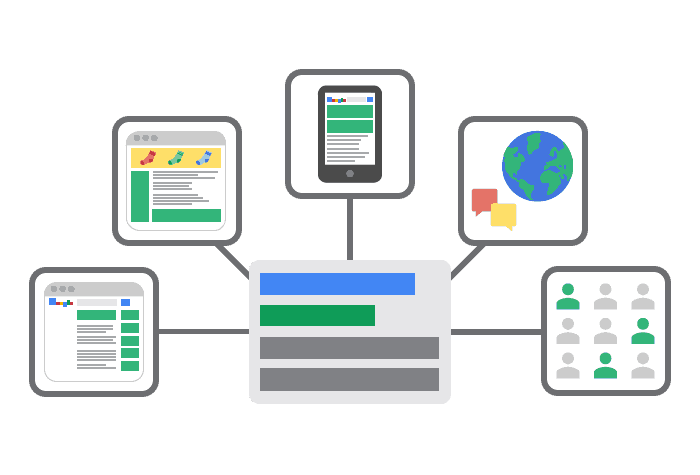 Social Media Management - Why businesses need to have a social media presence?
In today's digital world, all businesses need to have a social media presence and a social media marketing plan. In 2015, there are over 3.01 billion internet users worldwide with 2.07 billion on social media. The presence of such a substantial number of people on a medium that is both addictive, free and fun to use means that not just social action but also the business side is shifting online. With so much of the activity happening on social media, no businesses can ignore the wealth of potential user base. If you wonder if your business needs social media to survive and thrive in this era, the answer is a resounding yes.
However, if you're worried that you don't have the expertise or time required to make a success of yours, Blitzo is here to help.
How to manage social media strategy?
It can be difficult to manage the social media for your business. Business owners know that having a strong social media presence for their business is an essential form of marketing, but in most cases they are busy running other aspects of their business.
With Blitzo, you will never have to worry about your social presence being updated as we are here to perform all aspects of your custom social media strategy for your business. We can help your company increase your brand awareness and build the relationships that will take you to the top. When you have a steady stream of qualified prospects engaged with your brand, your business possibilities are limitless.
Contact us at 0450 101 965 or click here , to find out how we can help you successfully generate social media and brand awareness, drive more leads to your website, and build customer loyalty.