Here at our studios in Parramatta, we do graphic design for everything (and we do mean everything: brochures, business cards, posters, stationary and more)
Graphic design is one of the most important parts of your overall marketing message and should be super tight before presenting products and services to customers.
Using the best words, symbols, images, page layout and shapes our experienced and professional team at Blitzo Studio in Parramatta can bring you the graphically designed message you need to communicate with your customers in a way that has them wanting to listen.
Are we right?
Despite the huge changes in technology over the last decades, our values have remained steadfast for over forty years. We believe in creating top solutions for all your graphic design needs, no matter what you need them for. Our ideas are creative, passion-filled, inspiring and colourful. We can design the following for you:
logos
branding
business cards
brochures
signage
billboards
point of sale
packaging
traditional media
online web creation
We can design the best, most suitable pieces for whatever your needs.
Don't wait for the premium graphic design you need – give our team in Parramatta a call today and unleash the potential of your business without hesitation. You can't lift the quality of your business without lifting the visual representation of it first.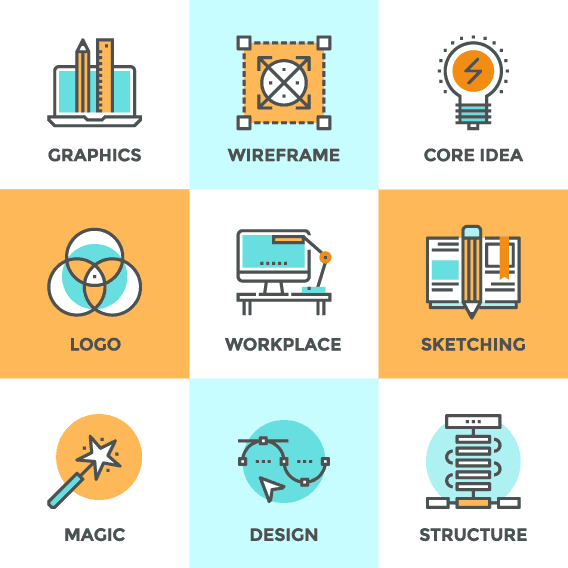 The possibilities are endless. To find out more, call 0450 101 965 today.