We have a range of plans and services for savvy small businesses!
All plans include a customized monthly Facebook Ads Campaign, and we offer full setup and integration of your social media accounts.
We'll send out any updates you want to share, and we'll create updates for you so you can relax with the knowledge that your social media is always active.
All our plans come with a 6 month initial commitment.
Engage with your audience create an online hub for your business
Interact directly with new and existing customers via social media

Watch your audience grow as your brand reaches more people

Build a community of loyal, interested fans to communicate with

See measurable results with our detailed monthly engagement report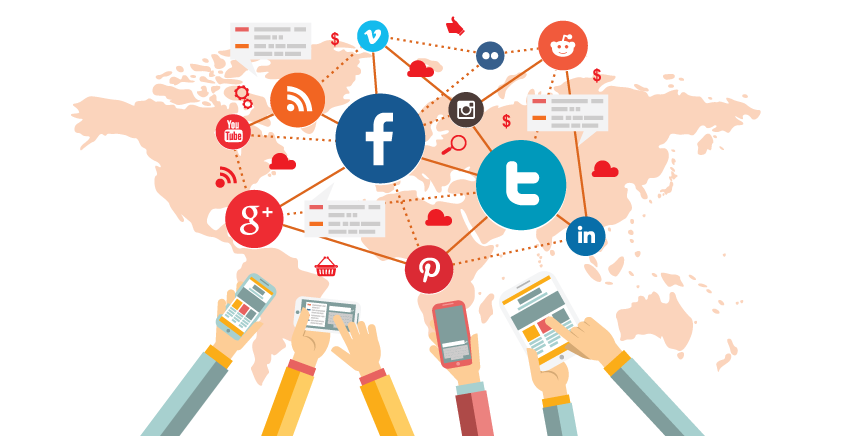 STANDARD
Initial Social Media Strategy Consultation
Work hours availability of your Dedicated Social Media Consultant for support
Social Media Marketing for 2 Profiles
On-going post for each profile
Graphic design, writing, editing as needed for posts you supply or that we write
Source relevant companies/groups/people to follow which includes research marketing strategies of competitors to add to marketing strategies
Monthly Analytics and Reporting
PREMIUM
Initial Social Media Strategy Consultation
Work hours availability of your Dedicated Social Media Consultant for support
Social Media Marketing for 3 Profiles
Monitoring of the pages for interaction during work hours
On-going post for each profile
Post without Interacting in group and forum discussions
Graphic design, writing, editing as needed for posts you supply or that we write
Source relevant companies/groups/people to follow which includes research marketing strategies of competitors to add to marketing strategies
Monthly Analytics and Reporting
PROFESSIONAL
Initial Social Media Strategy Consultation
Work hours availability of your Dedicated Social Media Consultant for support
Social Media Marketing for 4 Profiles
Monitoring of the pages for interaction during work hours
On-going post for each profile
Interacting in group and forum discussions
Graphic design, writing, editing as needed for posts you supply or that we write
Source relevant companies/groups/people to follow which includes research marketing strategies of competitors to add to marketing strategies
FREE 1 videos for 15 seconds
Daily Follower and Responding in 24 hours
Monthly Analytics and Reporting
BUSINESS
Initial Social Media Strategy Consultation
Work hours availability of your Dedicated Social Media Consultant for support
Social Media Marketing for 6 Profiles
Monitoring of the pages for interaction during work hours
Unlimited posts for each profile
Interacting in group and forum discussions
Graphic design, writing, editing as needed for posts you supply or that we write
Source relevant companies/groups/people to follow which includes research marketing strategies of competitors to add to marketing strategies
FREE 2 videos for 15 seconds
Daily Follower and Responding in 24 hours
Monthly Analytics and Reporting
FACEBOOK
Initial Social Media Strategy Consultation
Work hours availability of your Dedicated Social Media Consultant for support
Social Media Marketing for 3 Profiles
Monitoring of the pages for interaction during work hours
1 daily post for each profile
Post without Interacting in group and forum discussions
Graphic design, writing, editing as needed for posts you supply or that we write
Source relevant companies/groups/people to follow which includes research marketing strategies of competitors to add to marketing strategies
Monthly Analytics and Reporting
INSTAGRAM
2-3 enhanced images uploaded per week, sourced online by us or supplied by client
Key influencer targeting, to find influential Instagram users with a relevant following
Hashtag research to find valid tags to add to your uploads, raising your Instagram profile
1 re-gram per week, utilising exisiting well-performing images
LINKEDIN
Setup and optimisation of your LinkedIn business page
2 x LinkedIn blogs per month uploaded to Pulse, including tags for searchability
Complimentary image sourcing for all blogs
Backlinks to your website and formatting for optimum reach
Includes 3 posts per week to your LinkedIn business page
PINTEREST
2 Customized boards created every month
Optional extra boards for $35
Customer magnet programme to attract new followers every month
All boards include 1 direct backlink to your website for SEO