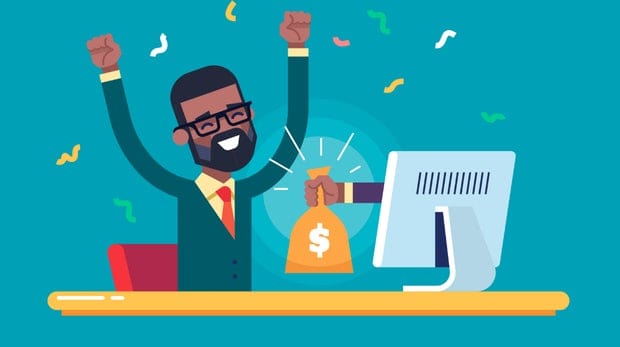 SEO Sydney – In this world full of online competition, you have to be the smartest to surpass all your competitors. Choosing the best local SEO company in Sydney will help drive more organic traffic to your website.
Organic traffic means the keyword content you put on your website today will drive traffic tomorrow, next month, next year, and even several years from now. Social media posts and Google AdWords might be useful for now but what if you lack the budget to pay these? Will it still be worth it?
Just like organic plants being healthier for the human being and so do organic traffic to your website. It's always worth the effort and price especially if you select the right SEO Sydney to do this task for your website.
Brace yourselves as Blitzo Studio will give you details on the right way to do in increasing your organic traffic.
SEO Sydney and Its Tenets
Write quality content as much as possible
Always remember that a crap leads to trash. If you want your website to dominate and be the topnotch in the internet search, consistently create the best content you possibly can. Don't ever create content for the sake of having content to your website.
Being an expert to this field, always ask a local SEO Sydney on how to make a high quality of SEO content for your website plus they surely know the right keyword to choose.
How does a quality content help in increasing the organic traffic?
Just like people, search engines know what consists of a quality content that makes them refer you to the clients that result of you leading among your competitors on the internet.
Write, write, and write
Every local SEO Sydney will agree that one of the secrets to increasing organic traffic is to write now, write tomorrow, and just write consistently.
Search engines easily noticed and loved those updated sites, as well as clients, do. Your website represents your company and a site that is always up to date tells your consumers how serious you are in giving them quality content and service.
Don't irate the search engine
Avoid making the search engine become mad at your website if you don't like to regret it later. We know that your website needs to increase its organic traffic but always make sure to do it ethically if you don't want to suffer the consequences such as a penalty.
Here are some tips to refrain your website being on a penalty:
Avoid building cheap links.
Don't ever pay for inbound links.
Don't use exact-match anchor text.
Avoid publishing low quality, scraped, or stolen content.
Always publish awesome contents that are helpful and informational to users.
Pick the right keyword, avoid typos, and wrong spelling
Of course, you cannot rank the organic traffic if you choose the wrong keyword, had typos or a wrong spelling to your content. Carefully read your content for these mistakes before publishing it.
Be specific with keywords
There are several businesses in the world that have the same service like yours. If you want to increase organic traffic to your website, make sure to target the right audience in a specific area. For example, if your company offers SEO services, instead of putting "SEO agency" as the keyword to your content, write "SEO Sydney" to be more specific to the clients in a particular area.
In the end, if you really want to increase the organic traffic for your website, you have to put an extra effort to it by giving your best every time, going after the opportunities that your competitors have missed, being consistent, and selecting the right local SEO Sydney.