Marketing: 3 Things We Can Learn From Neil Patel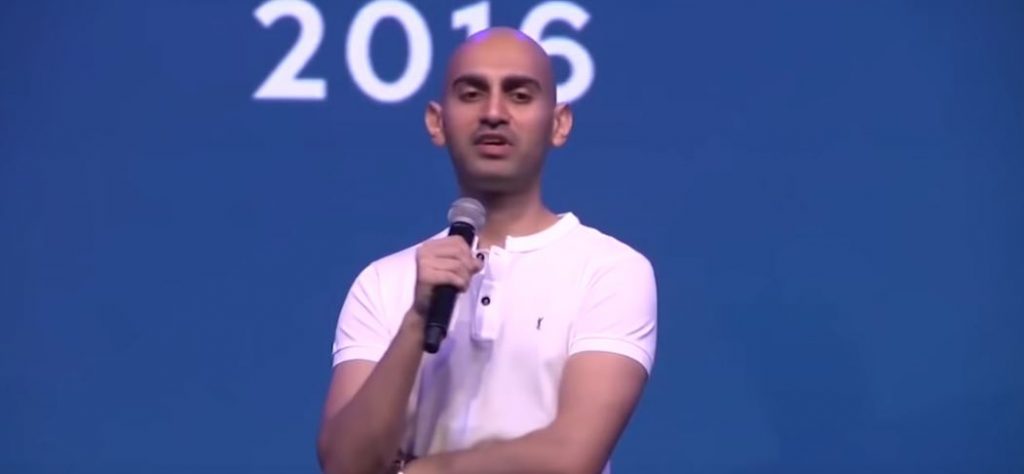 If there's one person who can teach us a thing or two about marketing, it's Neil Patel.
If you don't know him (you MUST be living under a rock), he is one of the best marketers in the world.
He generates about 2 million site visitors a month on his site-Neilpatel.com.
He also owns Ubersuggest- an all-in-one and completely free keyword research tool that is integrated on his website. (If you want to learn more about it, then you can read this article.)
In addition to that, he is co-founder of Crazy Egg, Hello Bar, KISSmetrics and Neil Patel Digital.
According to Wall Street Journal, he's a top web influencer.
Forbes also named him as one of the top 10 marketers.
Also, he's a New York Times bestselling author.
Now that we've established how successful this guy is, let's talk about first impressions.
When I first saw this guy (it was probably on a YouTube video), I had a feeling that he was a good guy.
Is it just me? I don't think so. As his personality and marketing tactics have appealed to many.
Maybe it's his simple and humble appearance that makes him so relatable.
Or perhaps, his sincere tone whenever he speaks or writes.
Either way, you get this inkling that you can trust this guy and that he actually cares about you and your business.
And as a result, the more you trust someone, the more likely you'll buy from him/her.
Neil Patel has become one of the top marketers out there.
And from his success, we can learn a couple of things.
1. Be warm towards potential customers.
There are many ways that Neil illustrates this.
First, he engages with people on his blog and social media.
He takes the time to respond to comments and questions that people have.
Not everyone does this.
So, this may be one of the things that you can apply to your business, as well.
Second, he speaks and writes as if he is talking to you personally.
Now, you already know he does not. A lot of the interactions you get are pre-recorded/automated.
But, the way he does this is so convincing that you don't really mind at all.
2. Provide value first.
It's refreshing to meet a marketer who seems to not be primarily concerned with making a sale.
Neil avoids aggressively selling his services.
Instead, he puts his customers first, engages with them and gives them what they need.
He often gives away useful information and tools to everyone.
One example would be his keyword research tool-Ubersuggest.
Of course, he did mention on an article on his site that it's a traffic generation technique that he came up with.
He thought of a way that he could still generate traffic without having to blog as much, and incorporating a tool on his site was his way.
But this honesty is what makes us like him even more.
Which brings us to the third thing.
3. Be authentic in your marketing efforts.
Well, at least try or appear to be.
Sharing your past struggles as a learning point for budding entrepreneurs can definitely get you somewhere.
Showing a bit of your vulnerable side adds to your likability factor.
You notice that his personality shines throughout his blog posts, podcasts and videos.
He isn't like the generic, robot-like writers/marketers out there.
And for me, that's what sets his marketing apart from the crowd.
He writes conversational blog posts.
He talks about his past mistakes and failures.
And he tries to be honest most of the time.
So what do you think? Do you have more to add to this list?
Comment down below and let us know!
Want to learn more about marketing?
Head over to our news section.
We got tons of resources for you.
Don't miss out and check out the latest news and updates in the marketing world.
Need some help with your marketing strategy?
We got you covered.
Blitzo is a top-notch marketing agency that can help you grow your business.
We offer amazing marketing management and marketing strategy services.
If you're looking for a marketing agency located near 325 Pitt St, Sydney NSW Australia 2000., you can give us a visit.
Our marketing company has another branch in West Sydney, 95B Station St,
Penrith NSW 2750.
You can also get in touch with us via our email: info@blitzo.com.au.