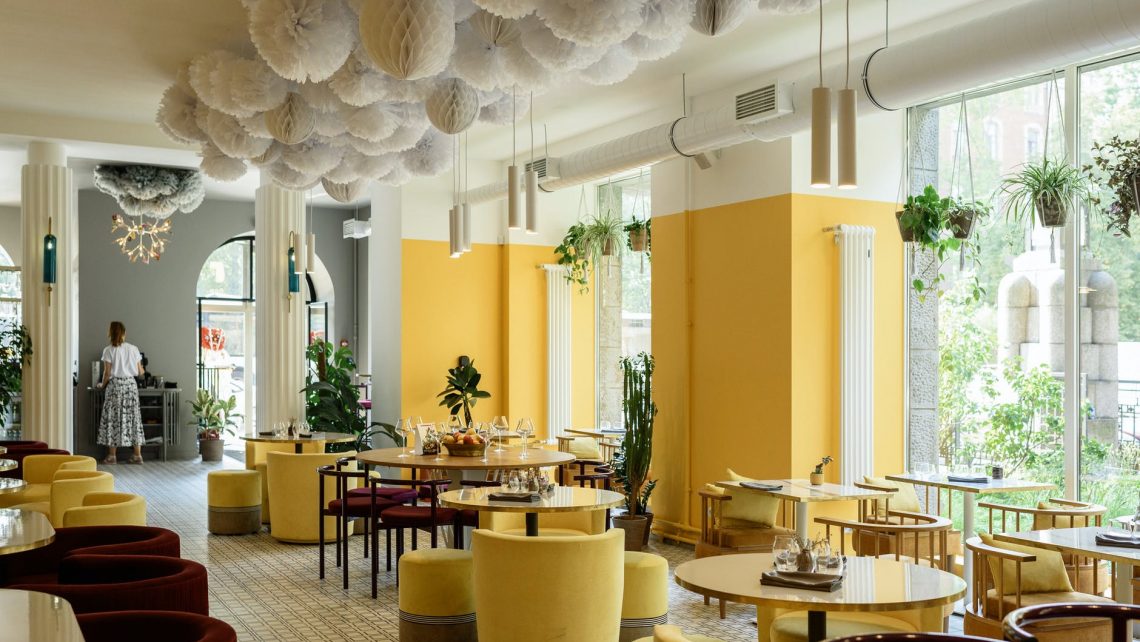 As people continue to stay and make meals at home, it is important to increase your visibility online and know the tips about Restaurant SEO in Sydney during this pandemic.
You want your food to be part of every family's table because you think that in this simple way, you can somehow comfort and cheer them up in these trying times.
There might be some changes with the way we live like wearing facemasks, keeping social distancing, and using alcohol more than before. Some challenges and opportunities also came along with COVID-19 for store owners and other business individuals.
Digital marketing and pandemic made every entrepreneur realise the value of putting up their business on the internet.
Business people are now upgrading their processes, enhancing their presence online, and searching for new strategies for how to cope up with the 'new normal' and how to extend their products and services to the customers.
Restaurant SEO in Sydney is one of the effective ways store owner used during these critical times.
Search Engine Optimisation (SEO) is the process of improving the quality and quantity of website traffic to a website from search engines like Google, Yahoo, Bing, and the like.
Blitzo Studio is a local SEO Sydney expert and digital agency with over five years of experience. We offer a wide range of SEO strategies and SEO services designed to drive businesses growth through fantastic Google rankings, loads of website traffic, and quality sales lead.
As we continue to look for strategies for your business to survive despite COVID-19, here are some tips to improve your online presence with the right restaurant SEO in Sydney:
Build and maximise your Google My Business (GMB) registration
We can't deny the fact that everything you need to know is on Google, it is the top search engine in the world and every question that people have in mind has an answer. If your restaurant is not included in GMB, then you will fall behind your competitors.
Google My Business (GMB) is a free business listing source to get your business to be visible on the internet. Once registered, it's also linked to Google Maps which means your store can display your menu and other products you offer on the said platforms with no charge.
After making an account on GMB, make sure to maximise profile by adding pictures, logo, menu, branches, and more.
Attract more reviews to your restaurant
Digital marketing functions well and it will attract more customers when you have outstanding online reviews. You will have an increase in your website traffic as guests will click and review what you have in store for them. It is also an effective strategy of restaurant SEO in Sydney.
Having good online reviews build credibility and it encourages more clients to choose your store among your competitors especially during these heavy times where the competition is difficult for business.
Expand choices on delivery services
Families might sometimes get tired of home-cooked meals and will occasionally crave something different and delectable. This is a great chance for your restaurant to let the customers have a chance to taste your dishes and specialties at the comfort of their tables.
In this time of COVID-19, a lot of people choose take-out and delivery transactions to mark themselves safe from the virus. Aside from having delivery services in your store, you need to partner up with other food courier companies for the guests to have other options when your delivery service is not working.
The fight with the COVID-19 pandemic is not yet over. Medicines and vaccines are already around the corner but we never know when will the lives of people come back to their real routine. Your store needs to make some strategies to deal with the fast-changing environment and considering to have a restaurant SEO in Sydney is a must.
Message Blitzo Studio now and we will help you with your online visibility today!